S.C.A SA
Positioning as the hub for the distribution of global tuna market
Who we are
Senegal's largest tuna manufacturer
S.C.A SA is a tuna manufacturer with an annual production capacity of 50,000 tons. SNCDS, the forerunner of S.C.A SA, was the first canned tuna company in Africa and a government-owned company. It embarked on a new beginning since it joined Dongwon Group in 2011.

What we do
Producing easy-to-enjoy, high-quality tuna products
We process tuna to provide pouch-type products that are convenient to eat as well as canned products. These products are offered not only in Africa and Senegal but are also exported to the U.S., Europe and the Middle East.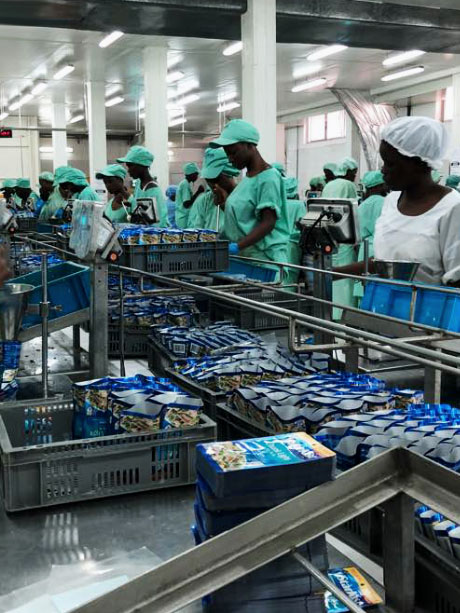 Global
Entering the global market
Dakar, Senegal is a location close to the Atlantic and the Indian Ocean, providing easy access to Europe, North Africa and the Middle East. Based on Senegal's abundant labor force, close collaboration with the Senegal government and its geographical advantages, S.C.A SA is growing into a global company as well as contributing to local employment and economic growth.