Dongwon F&B
Contributing to the development of food culture through healthy food
Who we are
Global diversified food company that contributes to the health of the people
Dongwon F&B is a spinoff of Dongwon Industries' food division and was founded in November 2000 as a company specialized in food products. Based on a corporate philosophy of 'healthy food is the best medicine', Dongwon F&B is growing to become the First and the Best food culture company making our food healthier.

What we do
Conveniently enjoy healthy food
We are dedicated to providing healthy food and we explore new businesses by making healthy convenient food in response to the changes of our times. Customers can easily find and enjoy Dongwon F&B products not only offline but also through our online channels including Dongwon Mall.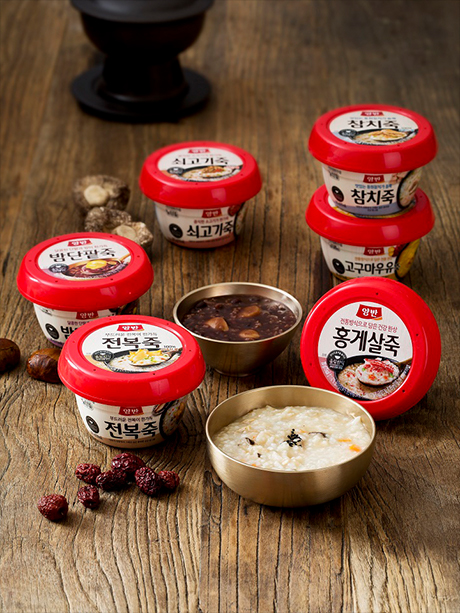 Where we work
We deliver our food culture to 35 countries across the world
R&D
Dongwon F&B Food Science Research Institute
The Food Science Research Institute analyzes food trend and focuses on developing new products that can lead the market. Our experts of each field conduct research using state-of-the-art development equipment and pilot facilities similar to those used for mass production. Dongwon F&B is committed to becoming the healthiest food company based on such efforts.