Dongwon Farms
Studying high-quality feed for good food materials
Who we are
High-quality feed company
Dongwon Farms manufactures and provides assorted feed to breeding farms that pursue honest and good food. It has gained absolute trust of breeding farms through nutrition design services optimized to the characteristics of livestock and feeding programs customized to the breeding environment.

What we do
Providing high-quality feed and livestock related services
We produce various feeds including dairy fodder, fattening feed, pig feed, poultry feed and specialty feed. We analyze feed materials based on the standards of the French National Institute for Agricultural Research (INRA) and CVB, as we lead the technology-based stockbreeding industry of the 21st century in developing new products.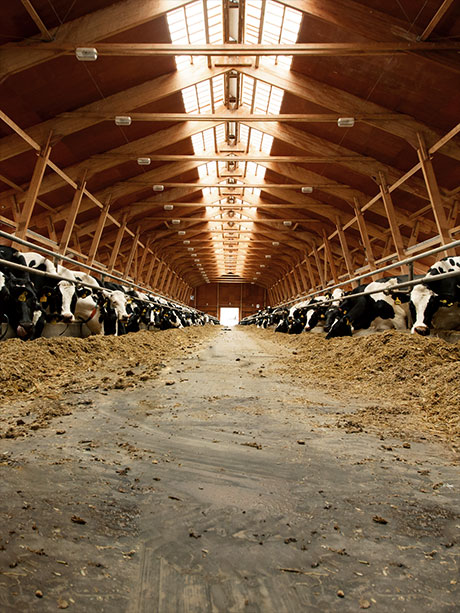 Value Chain
High-quality feed that makes healthy food
Dongwon Farms' feed quality leads to the quality of the livestock such as pig, poultry and cattle. This allows Dongwon Group to produce healthier and high-quality products, contributing to shaping a healthy food culture.