Who we are
World's No. 1 seafood company
Dongwon Industries was founded in April 1969 to explore the sea, a rich repository of food resources. Since its establishment, Dongwon Industries has been leading Korea's fishing industry, sailing across the five oceans, and contributing to the development of food culture by providing high-quality seafood products.

What we do
Exploring marine resources and providing the best seafood products
We preserve the best quality and value through rapid freezing of tuna we catch by sailing across the world's oceans including the Pacific and the Indian Ocean. We export high-quality tuna to Japan, the U.S. and Europe. Dongwon Industries can provide high-quality logistics service from anywhere in the world as well as Korea through its local nationwide logistics network, Cold Chain System and 72 partners across the world.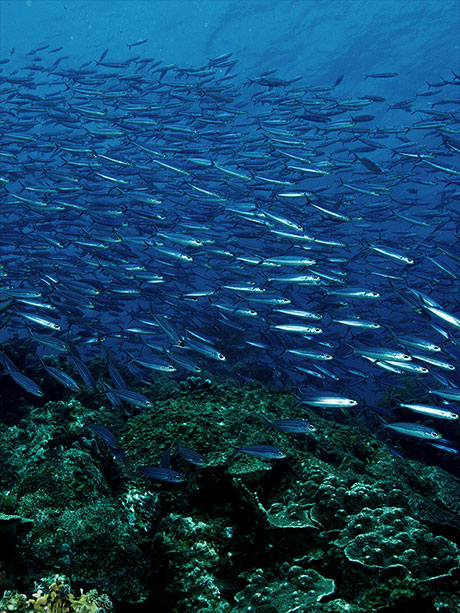 Business Portfolio
Marine Business
Dongwon Industries started its business with one tuna longline seine borrowed from Japan in 1969 and has grown into a company that operates a total of 40 vessels including purse seines, longline seines, trawlers, and transportation fleet. We pioneered a new history of Korea's deep-sea fishery by introducing tuna purse seine fishing for the first time in Korea, and now we are leading the industry as the company holding the largest and best fleet of tuna purse seines, which play a central role in deep-sea fishery of Korea.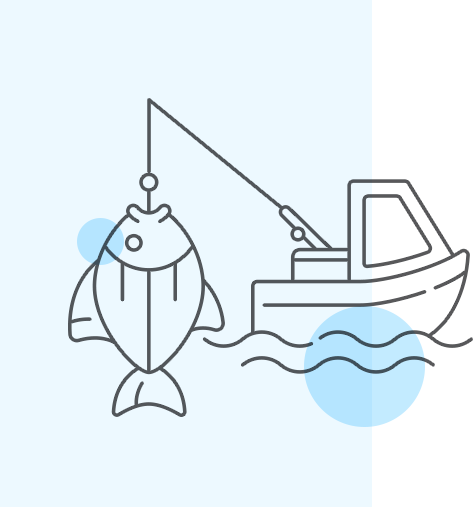 Business Portfolio
Trade Business
The Trade Division of Dongwon Industries is globally recognized for its quality and competitive power in the fields of raw tuna fish processing and the distribution of marine products. Dongwon Industries is earning the trust of customers around the world by processing tuna caught from Dongwon's fleet with modern sanitary facilities and exporting them to Japan, the home to raw tuna fish, the U.S., and Europe in addition to domestic distribution. We are also leading global sourcing, processing, and distribution of various marine products including salmon.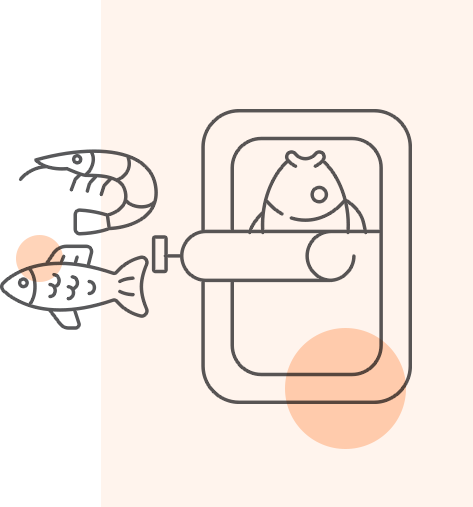 Business Portfolio
Cold Storage Business
Dongwon Industries Cold Storage Division operates the Busan Cold Center located in Gamcheon Port, which is the hub of domestic frozen seafood, and the Icheon Cold Center and Seongnam Cold Center adjacent to the capital. Based on the best location for low temperature distribution, Dongwon Industries established the national low temperature distribution network. The Cold Storage Division has positioned itself as the leader in lowtemperature distribution with over 40 years of accumulated know-how, professional manpower, and the best equipment in Korea.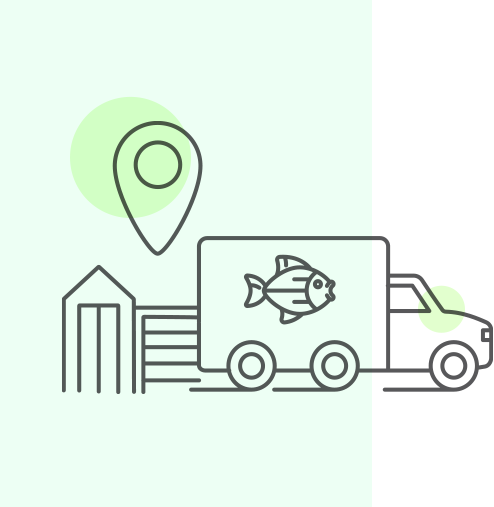 Global network
Global Network
Dongwon Group is stepping up efforts to target global markets such as Senegal, China, and Japan, including the acquisition of StarKist, the largest tuna can brand in the U.S. in 2008. It provides value to the global market in various fields such as food, packaging, and logistics, and will continue to develop into a globally recognized company through continuous overseas market development.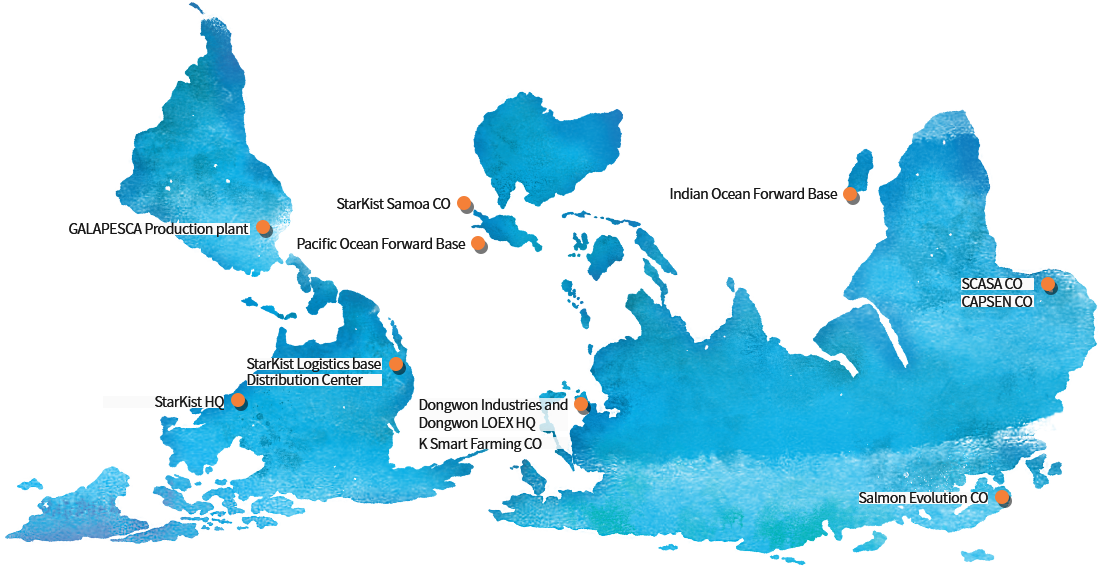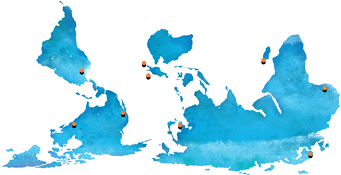 Dongwon looks at the world map backwards. If you look at the world map backwards,
The Korean Peninsula rises vigorously toward the Pacific Ocean with the Eurasian continent as its foothold.
A.Samoa, Ecuador,
Senegal, Busan

Busan Port, Busan New Port,
Icheon and Seongnam

54 Dongwon LOEX,
3 BIDC

Busan, Incheon, Ulsan,
Dangjin, Donghae and Gwangyang
Sustainability
Sustainable fishing operations for the future of seas
We pursue sustainable fishing operations that will allow for our future generations to also enjoy today's marine resources. We comply with all fishing related regulations of international fishery organizations and implement marine environment protection guideline, vessel operation management guideline and safety training as Dongwon Industries' internal guidelines.