Dongwon Loex
Connecting the world
Who we are
Comprehensive logistics company leading the world market
Dongwon Loex is a comprehensive logistics company that encompasses all areas of logistics from freight transport, ship loading and unloading, storage, international logistics to overseas logistics business and logistics consulting. It has a global logistics network of major ports in Korea such as Busan, Incheon, Ulsan, Dangjin and the East Sea, as well as railways and transportation bases in different regions.

What we do
Logistics infrastructure that connects Korea to the world
We provide transport services through 2,000 vehicles and railroad network and loading and unloading services of various types including containers, bulk and heavy cargo by securing infrastructure at key ports nationwide. We work with 6 logistical footholds in 4 countries and 129 partners to provide forwarding service to any region across the world.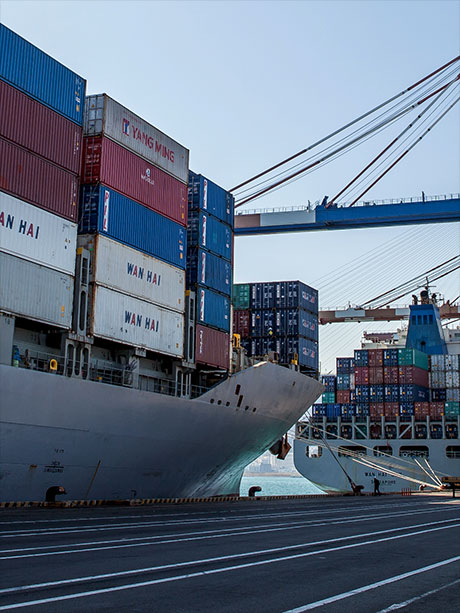 Where we work
We work with 129 global partners across 6 cities in 4 countries
VALUE CHAIN
Core logistics network of Dongwon Group
All movement and activities of Dongwon Group business from brining marine resources to land and delivering or exporting factory-processed products back to each place of business or different countries are all done through Dongwon Loex. This maximizes the entire efficiency and performance of Dongwon Group.