CAPSEN
Developing into becoming the center of the fishing industry in West Africa
Who we are
The best fishing company in Senegal
CAPSEN started with one purse seine fishing vessel in 2015 and currently holds 4 as of 2018 as it continues to increase tuna catch. It has grown into Senegal's best fishing company through partnership with the government and exploring and expanding fisheries to continuously grow the fishing industry.

What we do
Exploring and supplying the marine resources of the Atlantic
We obtained fishing licenses in 7 waters by continuously entering the fisheries of the Atlantic. CAPSEN exports good-quality tuna to Europe, Asia, South America and Africa. And we strictly comply with relevant regulations for sustainable growth and have ensured expertise to produce high-quality products.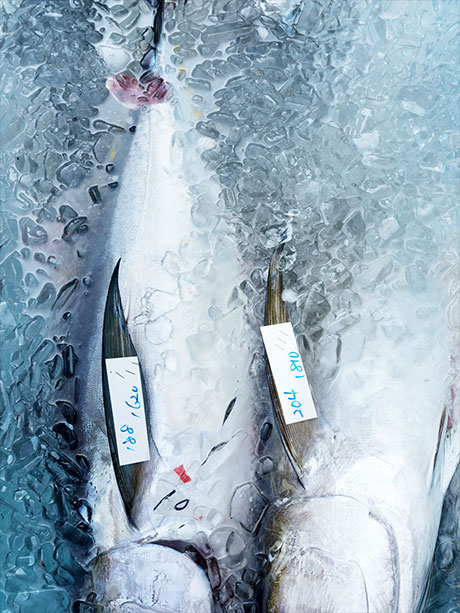 Responsibility
Commitment towards shared growth
CAPSEN pursues businesses that will allow us to grow together with the local community of Senegal, Africa. We are dedicated to making efforts for shared growth with local members of the fishing industry, moving beyond from a simple tuna fishing operation, by adapting to new environment based on our expertise and experience in the fishery industry.